Home>
Considerable "On-site" projects experience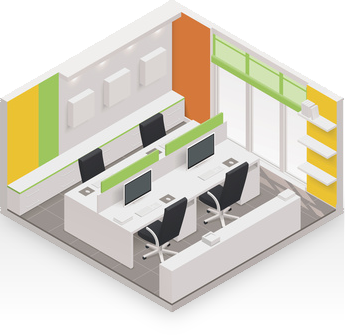 What is "On-site work" ?
"On-site work" is a way that digitization workers go to a company having evidential documents and digitize (scan) it at its premise. It is required by companies possessing paper probative documents that are high-confidential, frequently-used and internal use only.
Actually, "On-site work" is one of our areas of specialty. We organize a scanning team specialized for "On-site work" in-house and they are ready anytime to respond promptly to project request even beginning "tomorrow".
Why we are good at On-site work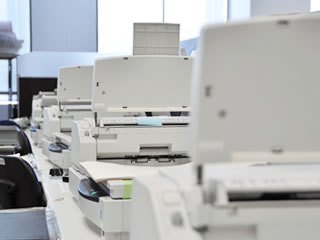 Xebec has been working on document scanning at government offices and so on for years and years throughout company history.
On-site work depends largely on client's convenience such as schedule and size of work area because we use their space for the work, for example conference room etc. Sometimes the scanning has to be done on weekend for 2 days because client reviews the documents on weekdays. We must scan a quantity of documents in bounded time. These experiences have brought us to know-how of "on-site" work and "quick delivery".
This accumulated time and know-how are the secret of our strength that no other companies have and also it is the reason why Xebec is good at "on-site" work.
We have "System" for on-site
"On-site" service needs dedicated scanners, PCs and a professional team for "on-site" work.
Xebec has many project managers of vast on-site experience. They prepare their dedicated team of "on-site" work to respond to requests anytime with dedicated equipment. Please feel free to contact us when you need "on-site" service.