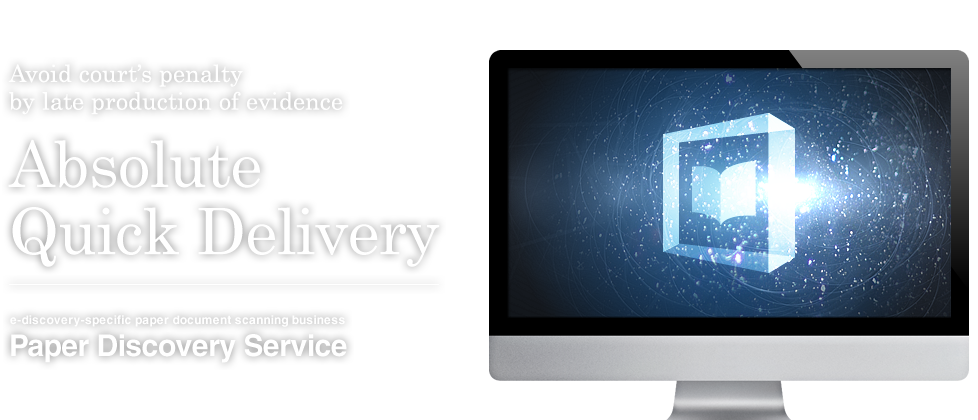 In e-discovery, litigant parties have to submit their evidential information to the court and disclose each other.
For this reason, huge documents need to be sorted and digitized in a short term.
However, if the evidential documents are papers, they need to be scanned and sorted out in appropriate way as electronic data.
We offer a suite of outsourcing services associated with paper probative document scanning as "Paper discovery service".

In-depth meeting with integrated vendors and litigation attorneys is necessary for performance of "Paper Discovery". We, in detail, ask about an outline of intended probative documents and the specification of review platform.

Dedicated staff in Xebec visits litigant company to collect and transport necessary evidential documents. Xebec tackles meeting with technical terms and on-site direction without hesitation.

Learn More

Collected paper probative documents are transported to our technical laboratory. We scan all documents sheet by sheet, digitize it, sort the data as necessary and prepare all the data for implementation on review platform.

Learn More

We convert all prepared data to source code for implementation on review platform. Along with coding data, loadfile is also created and delivered with description of data association.

Learn More


We guarantee the following merits as a company specialized in e-discovery support.