Home>
Difference between overseas scanning company and Xebec

A mistake of "Companies in Asian countries should be fine"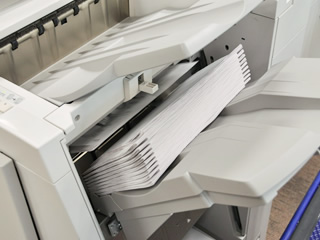 In international litigation, Japanese company becomes a litigant company and there will be a need of paper probative document scanning. This kind of case is on the rise, but still very rare considering an overall number of litigations.
Therefore, most of discovery vendors don't know resources and know-how demanded in paper probative document scanning, and have difficulty in selecting proper vendor. The following is the most common case.
Commissioned a document scanning service provider in Asian country
I think people casually order as "Paper documents are Japanese documents, so we can order scanning in Asian countries." But, the significant idea of "Asian" causes huge risk and inefficiency.
Wide range of Asia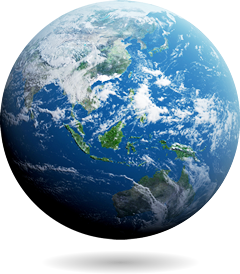 It is fully-understandable that people offer Asian companies Japanese projects. However Asia is actually a broad area having 22 countries. Each of them is very unique and languages and cultures are totally different. That means if you request your project of an Asian company, a variety of risks will widen. What kinds of risk can be predicted specifically?
Risks caused in requesting projects of Asian scanning service providers
Expansions of travel time to Japan and cost

For collection of paper probative documents and on-site project in Japan, a large team has to come to Japan with large-sized scanning equipments. This transfer requires considerable preparation, time and huge cost. An ordering company has to incur these all and this is a risk caused in using a company in foreign countries outside Japan.
No time and no cost for travel
Xebec is a specialized company in "Paper Discovery service (Paper probative document scanning service)" in Japan. No need for time and cost in regard to travel. It is possible to slash your risk for "time" which is the most important in e-discovery and cost burden.
Expansion of communication risk by "language barrier"

Language is the basis of communication. It is same in "Paper Discovery". Negotiation and communication at the site are essential when we go for "collection". But what will happen if language barrier prevents smooth communication? It might happen that work is drastically delayed by inadequate communication and necessary documents cannot be secured. Also, lack of experience about international litigations might make projects impossible to be done by difficulty understanding technical terms. These are also risks caused in using an overseas scanning company.
Applicable Japanese and technical terms
For Xebec, Japanese is our mother language. There is nothing to worry about communication. We have sufficient knowledge of technical terms used in international litigation and e-discovery since we have gained experiences as a specialized company in e-discovery support. We offer smooth communication with everyone relating to digitization such as litigant companies, attorneys to go with and discovery vendors, and reduce risks caused by "language barrier".
Also, you will have no problem to communicate with us in English.
See also here about Xebec's English ability.
Expansion of transportation cost

Generally, collected paper probative documents are transported to our scanning center where the appropriate digitization will be done. It is same even if overseas scanning company does digitization. The paper probative documents have to be transported abroad unless there is a scanning center in Japan. Time, cost and danger of information leak will be a serious risk for everyone.
Available digitization without transfer
The shorter travel distance is, the less risk of information leak is. Hence, it is an important issue to shorten the travel distance in performing "Paper Discovery". Meanwhile, Xebec is located in Japan and has domestic bases, so it doesn't need overseas transportation and always enables minimization of travel distance.
Additionally, we can provide "on-site" service which doesn't need to transfer paper probative documents. Xebec has all measures to minimize your risk.
See here about on-site service.
Strength of Xebec 06 Considerable "On-site" projects experience

"Same Asia"
Even though it is "same Asia", the countries are totally different by national borders.
It comes with time and cost to travel, and risks.
Xebec in Japan minimizes these risks.
Xebec provides secure "Paper Discovery service".
About e-discovery-specific
paper scanning service